Hooter Rangers: A Spicy Morphing Burlesque
It's Spicy Morphing Time!

Gorilla Tango Burlesque, makers of your favorite nerdy burlesque shows, is at it again and this time it's all about devious monsters, giant robots, and the protection that only skintight spandex can provide! Vera Vile's got a devious new plan to turn the town of Heaven Hills against the Hooter Rangers, but your favorite teens with attitudes are ready to shake their butts while they kick her's. The team will battle powerful monsters as they tease and tussle for control of the town's violent and lustful urges.

Written by C.J. Tuor
Directed and Fight Choreographed by Bobby Hoffman
Choreographed by Stella Cheeks
Costumes by Wanda Cobar and Kim Fukawa

Starring: Dakota Fanny, Ellie Gator, Lady Lemondrop, Hazel Hellbender, Typsy Gypsy, and Zatanna Zor-elle, with the debuting Doxie Doll and Vicki Van Go-Go.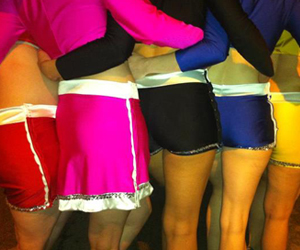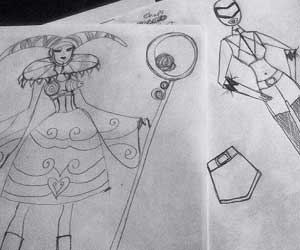 Check out one of our sister shows!
A Nude Hope: A Star Wars Burlesque
Holy Bouncing Boobies: A Batman Burlesque (SKOKIE VENUE)
Superboobs: A Superhero Burlesque Adventure
Temple of Boobs: An Indiana Jones Burlesque

Want to hire us? We do special events, corporate events, bachelor/ette parties, and more! Email info@gorillatango.com for more details.
Show Rating - R
Show Type -